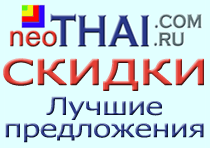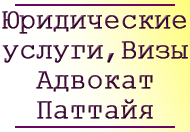 Аренда автомобилей
Паттайя и Suvarnabhumi
Лучшая цена гарантирована!
Курс тайского Бата PROMOTHAI.ru
THB
buy
sell
USD
29.81
30.51
EUR
32.7025
33.8725
GBP
37.9225
39.77
HKD
3.7275
3.99125
JPY
27.275
28.43
November 15, 2019 17:56
www.bangkokbank.com
USD ЦБ 64.0213
1 THB ~ 2.21 РУБ
Продажа - FANTASTIC THAI RESORT FOR SALE
R19615
Отдельный дом 6-комнат 100 м²
Районг, Баан Пхе
Between Ban Phe and Mae Phim
Площадь земли 5600 кв.м



Цена продажи
89 000 000
бат

- Тайская компания

Updated 16-10-2019



Спальни - 5
Санузлы - 4

Расстояние до пляжа - 200 м.

Вид на море: нет

Бассейн: собственный


Кондиционеры - 3

Кухня

Микроволновка

Эл/газ плита

Холодильник

Стиральная машина

ТВ

Сейф

Интернет WI-FI


Now on the market for sale, 2.5 hours from Bangkok airport, halfway
between the villages Ban Phe and Laem Mae Phim and 20 minutes
from the fairy island Koh Samet, you will find CET – Center of
Excellence Thailand. This stunning 4 rai (6400m2) resort complex is
situated just 100m from Chackpong beach, one of the best beaches
between Bangkok and Cambodia.

The first building behind the golden gates is the impressive "Thai
Castle", a unique 1500m2 creation with luxurious rooms and spacious
wrap around terraces. There are 8 bedrooms and 3 apartments in this
building as well as kitchens, sitting rooms and bathrooms. The Thai
style buildings are all surrounded by lush gardens with a mixture of
coconut palms and fruit trees (banana, mango, papaya, etc.).

Beyond the castle there is one 3 bedroom house (110 m2) and three 6
bedroom buildings (230 m2) all luxuriously built, and like the castle all
with a unique quality. These individual 6 bedroom houses all have fully
equipped kitchens, dining rooms, upstairs and downstairs lounges and
terraces over looking the gardens.
The property boasts a total of 33 bedrooms with more than 70 beds. As
well as the accommodation buildings there is a designated conference
building to comfortably seat up to 50 people.

To facilitate relaxation and enjoyment of the property there is a beautiful
swimming pool and Jacuzzi, a tennis court, a field for boule, small
football pitch, volleyball court, shuffle board, table tennis, fitness room
and a playground for children. The ground also has ample space for
future construction.
Within 250m of the property there are several small Thai restaurants, a
grocery shop and a number of small places for fruit, etc.

The tranquil local beach offers several kilometers of walks along
pristine beaches, clear of salesmen but with many small restaurants
and massage shops to help you enjoy you stay in the area. Of the
coast there are many lovely islands for snorkling and fishing including
the popular Koh Samet, which can be reached by speed boat in just 15
minutes.
All together a place as close to heaven as possible!
According to the head of Marriott International (who recently opened a
hotel 2 kilometers from CET) this area will be one of the most attractive
in Asia in the near future.
It is with deep regret that we have to sell now but we hope to find
someone who will love the property as much as we have. The
purchase could also be done by taking over the shares in the company.
THE BAN PHE – MAE PHIM AREA

Looking to the future, in keeping with other major cities around the
world, it is likely that more and more people working in the city of
Bangkok might make their main home in the Mae Phim area and
commute to a city condo or rental apartment during the week, thus
avoiding expensive Bangkok homes and taking advantage of the
cheaper prices and electing for a more affordable and spacious luxury
countryside home by the ocean. Such has been the case for many of
the big cities around the world where prices in the city have risen to
heights which prevent many from owning a decent sized detached
family home, and there's no reason to suspect that the same will not be
true to some degree in the case of Bangkok.

Another factor which could boost the ease and speed of commuting to
and from the capital city and from the new international airport is the
plan a new high speed rail link between Rayong and Bangkok and the
plan for the new railway from Beijing over Laos, and which will pass
through Thailand close to this area. The high speed trains from
Bangkok will travel at up to 250kmph, reaching Rayong within about an
hour from Bangkok. Estimated at some 170 billion Thai baht it is one of
four high speed rail links planned for Thailand, the others being
Bangkok to Chiang Mai, Bangkok to Nong Kai border with Laos, and
Bangkok to Hua Hin. Although costly, Deputy Tr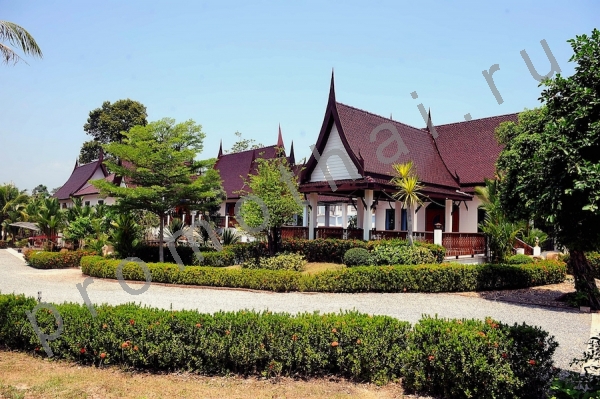 Районг
Продавец: +639297930650 Roger

Язык для общения: - English - Svenska



R19615

Текст
Имя
Адреса типа @mail.ru @inbox.ru @bk.ru @list.ru очень часто блокируются спам-фильтрами.
Ваши запросы могут не дойти до хозяев жилья.
Если есть возможность используйте другие почтовые сервисы.
E-mail
Телефон


Внимание - администрация сайта не несет ответственности за точность размещаемых объявлений.

Если Вас не настораживают подозрительно низкие цены в ряде объявлений, помните пожалуйста, что связываясь с владельцами недвижимости лично, не через агентство, Вы принимаете на себя всю ответственность по оплате бронирований, депозитов и согласованию всех прочих вопросов.




---